Five off-season trade pieces for the New Jersey Devils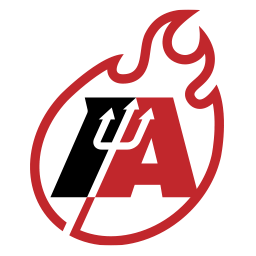 Follow me on Twitter @ToddCordell | @InfernalAccess
Be sure to join the Discord channel to talk hockey, and everything else, with me and fellow subscribers.
The New Jersey Devils figure to be one of the more active teams in the NHL this off-season.
They have a new GM – one actually familiar with the team's capabilities and needs – looking to put his stamp on the team. They have an abundance of cap space. They have three 1st round picks in this year's draft. The list goes on.
I think Tom Fitzgerald will be very busy working the phones to try and improve the team both now and in the long-term.
Here are five assets he could put to use in order to do so:
Kyle Palmieri
I'm more confident saying Palmieri should be traded, than saying he *will* be traded, but his appearance on TSN's trade bait board does give me some real hope.
Don't get me wrong. I love Palmieri as a player. But he just doesn't align with the situation the Devils find themselves in. I think re-signing him, rather than trading him, would be a mistake.
He will be on the wrong side of 30 before playing a single game on his new deal. That in itself is concerning for any player, let alone one who plays such a taxing style (power forwards generally don't, uh, age well).
He doesn't fit in with the team's group of core players. They won't be ready to seriously contend for at least a couple of years, at which point Palmieri will be declining and making a lot of money.
The Devils could also fetch a really strong return for Palmieri; a return that could help accelerate the retool and provide more value to the team when they're actually ready to make some noise.
I recently looked at five potential landing spots for Palmieri should the Devils elect to trade him.
Miles Wood
If I had to bet on one Devils player being traded this off-season, I'd probably pick Miles Wood. It just feels like time.
At this point it is crystal clear his hands won't ever match his feet. He's great at generating chances but he can't finish them. He is not a good defensive player. He does not drive possession. Oh, and he takes too many penalties.
I just don't see a fit for him on the roster anymore. He is not somebody you want playing with Nico Hischier or Jack Hughes because once he gets the puck, he's not giving it back. Possessions, for better or worse, end on his stick and you don't want guys like that playing with your creative stars.
He doesn't really play to structure and can be a defensive liability so he's probably not going to work with somebody like Pavel Zacha and/or Travis Zajac on a shutdown line. So…you're going to pay him $2.75 million to play him on the 4th line? I don't see it.
I think Wood probably holds more value on the market – you know a GM out there will be enticed by his size+speed combo – than to the Devils. If that proves the case, it's probably best to move on.
18th/20th overall
I don't see the Devils moving 7th overall. I just don't. This is such a good draft up top and there are high ceiling players at essentially every position. Unless the Devils are offered a star player in his early 20s, it makes no sense to entertain moving the pick.
With that said, I think Fitzgerald will trade one of the later 1sts if he has his way. He's going to call anybody and everybody looking for a quality young player to help the team now and in the future. He's not going to overpay – a la Kasperi Kapanen – but he'd definitely part with a 1st in the right deal.
I think it is more likely than not Fitzgerald doesn't stand pat and use all three 1sts to select prospects. I wouldn't be upset if he does, though. Drafting at all three may not be as exciting but if the right opportunity doesn't present itself, choosing three high upside players in the top-20 – and fully loading the cupboard moving forward – is a pretty nice fallback option.
Cap space
The Devils have as much financial flexibility as anybody this summer. There is more to look forward to long-term, as well, with Travis Zajac ($5.75M) and Cory Schneider ($6M) expiring over the next couple of summers.
A flat cap is going to put even more teams in binds than initially expected. I think Fitzgerald will be exploring every possible avenue to weaponize that.
I don't think he'll be looking to take on bad contracts but he does have that ability. If the cost of acquiring the perfect piece is taking on an overpaid player for a year, that's not a deal breaker for the Devils like it would be for some (most) teams.
Tampa Bay, Vegas, St. Louis, Edmonton, etc…Fitzgerald will be calling you.
Nathan Bastian/Michael McLeod
This is about numbers as much as anything. These two players have failed to break through over the last couple of years and now they're being passed over by a ton of bodies. Guys like Nolan Foote, Janne Kuokkanen, Nick Merkley and co. instantly stepped above them on the depth chart. Things are only going to get worse with the Devils having so many 1st round picks.
Bastian and McLeod have some NHL experience and are young enough that some teams might want to give them a look. I don't think Fitzgerald will be forcing either out the door but if one of them can be used as the sweetener in the right deal – sort of like Merkley was in the Taylor Hall trade – I could see Fitzgerald pulling the trigger and giving them a shot elsewhere.
cap info via CapFriendly.com